Can a Cyber Essentials Certification protect your Business from Cyber Attack?
Cyber Essentials is a government initiative that encourages organisations of all sizes to implement good Cyber Security practices. Why is this needed? Well 1 in 3 SMEs full victim of Cyber-attacks, but most of these Cyber-attacks are very basic in nature and could have been prevented by meeting the Cyber Essential requirements. In fact, Cyber Essentials can protect your organisation against over 80% of these common attacks.
We're Cyber Essentials Certified and have assisted other businesses. We can help you too!
How is your organisation a target of Cyber Criminals?
Cornwall IT have conducted Cyber Security Audits for many businesses. So far every business that's had an audit has had serious security issues in their IT setup. This has been anything from not having adequate network security in place, to not backing up their data or emails, or never running vulnerability scans on their network. We help our clients improve their Cyber Security so they can feel confident that they are protected.
Malware Attacks
Do you receive emails and visit websites? Most of us do! Clicking on links within a malicious email or visiting a malicious website could download a trojan or virus onto your computer and infect your business network and the worst thing about this could be that you may not even realise until it's too late!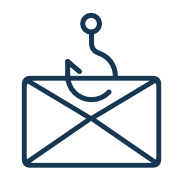 Phishing Attacks
90% of all successful cyber-attacks happen because of human error and many of these attacks can be linked to a phishing email. A phishing email is when an attacker pretends to be someone you trust and entices you into giving over sensitive information or click onto a malicious link.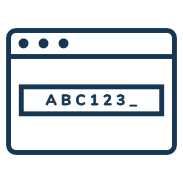 Weak Accounts
Many organisations let their staff use weak passwords with no extra layers of security like multi-factor authentication which makes it easy for a Cyber Criminal to gain access to your staffs accounts and your businesses sensitive data.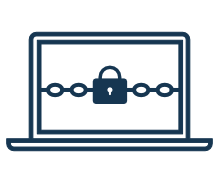 Ransomware
Cyber Criminals know that your data is important to you, so if they can encrypt it with a ransomware attack, they will hit you with a ransom demand of potentially £1000s before you can access it again, even then there is no guarantee. All it takes is clicking onto the wrong email or visit the wrong site and all your files are encrypted!
Why Cyber Essentials is right for your Business!
Prevent 80% of Cyber Attacks - The Cyber Essentials scheme is overseen by the National Cyber Security Centre and can protect your organisation against over 80% of common cyber-attacks!
Demonstrate your Security - Cyber Essentials shows your clients that you take Cyber Security seriously and that you are very much interested in protecting the sensitive data you hold within your organisation.
Win New Clients - Cyber Essentials can win you new business as its boosts your reputation and some contracts your tender for may require you to have a cyber essentials certification.
Which Certification will you choose?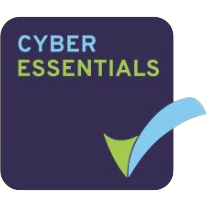 Cyber Essentials
We will check to see if your business meets all the requirements required to gain the Cyber Essentials accreditation. We will provide as much help as you need to pass the certification. The Cyber Essentials scheme includes:

Access to a step by step questionnaire which will guide you through the certification process
Option for additional help if required
24 hours certification process once requirements have been met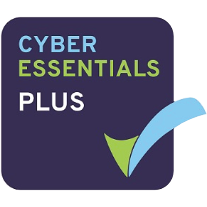 Cyber Essentials Plus
Cyber Essentials Plus is the next level in your certification process. This includes meeting the requirements of Cyber Essentials. We will then guide you through passing the certification with the following process:
Assessment on your office network which is completed 100% remotely

Remediate any outstanding issues

Provide your Cyber Essentials Plus certification which also includes the logos and a report